Elevating User Experiences Through Design
we create visually stunning, intuitive, and user-centric experiences that captivate audiences and drive results.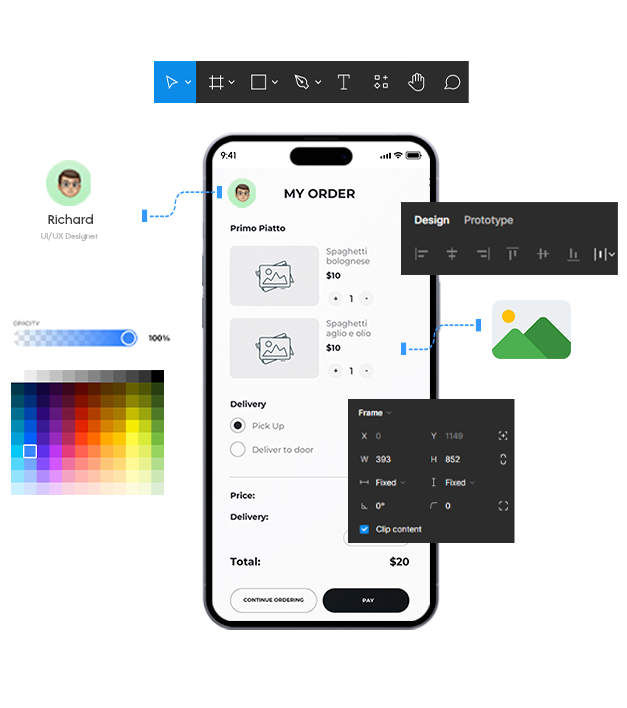 Why Choose Assistly Tech
Transforming Digital Experiences:
UI/UX Design That Delights
Welcome to the world of UI/UX design at Assistly Technology, where aesthetics meet functionality to create exceptional digital experiences. Our passion lies in the art of transforming digital landscapes into captivating, user-centric interfaces that leave a lasting impact. At the heart of our design philosophy is the unwavering commitment to understanding your users – their needs, expectations, and behaviors.
Our UI design team crafts visually stunning and intuitive interfaces that resonate with your brand identity, ensuring that your digital products stand out in today's competitive market. On the UX front, we take a deep dive into user journeys, wireframing seamless interactions that keep users engaged and delighted.
Industries
In the realm of UI/UX design, we proudly serve a diverse range of industries,
user-centric experiences.

e-Commerce

Food Services

Media

Healthcare

Finance

Travel

Entertainment

Education

Utility
Services

Social Networking

Location Tracking

Augmented Reality
Why Choose us
Why choose us for

Ui/Ux Designing?
User-Centric Approach
Our designs are driven by user needs and preferences, ensuring that your audience feels heard and valued.
Creative
Excellence
We bring a touch of creativity and innovation to every project, making your brand shine in the digital.
Technical
Proficiency
With a deep understanding of design tools and technologies, we turn ideas into interactive masterpieces
Proven
Results
Our portfolio speaks for itself, showcasing successful collaborations and the impact of our designs
Collaborative Partnerships
We value collaboration and work closely with you to bring your vision to life.
Delivery
in Time
We value time as much as we value our work. We deliver the product a couple of days prior to its launch.
Technology Tools
Technology We Use.
Ready to bring your project to life?
From ideation to launch, we make your mobile and web dreams a reality.